Jobsite or yard cleanups? We have whatever it takes to get the job done right! At W.I.L Demolition & Salvage, we operate some of the largest scrap metal shears in the province. Many pieces of scrap are simply too big to be easily reprocessed, so it's necessary to shear and reduce the size of the metal by cutting. Along with our magnets, grapples and mobile baler/logger, we can handle any clean-up or demolition project you may have. We also own and operate a fleet of trucks and trailers ranging from flat decks, lowbeds, end dumps and Super-B Trailers to ensure all of our projects are performed in the most efficient way possible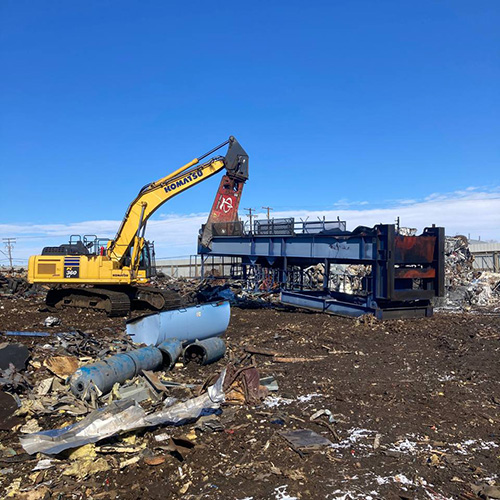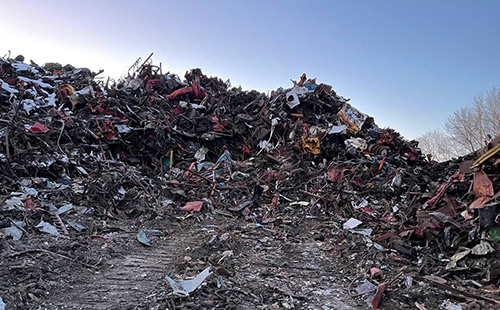 At W.I.L Demolition & Salvage, we have 2 large scrap yards in Yorkton and Edmonton that are easily accessible for even the largest of loads.
We are capable of unloading up to 105,000lbs in one lift within our yard. Our Yards are equipped with 90'x11' Truck scales to ensure weights are accurate and friendly staff give our customers the peace of mind they deserve out of their local family-owned & operated scrap yard.
At W.I.L all scrap material that we purchase, will be processed to its purest form, and packaged for resale to a mill or foundry that will smelt that scrap for recycling. Depending on the type of scrap metal, we will shear, bale, strip, chop, disassemble, or granulate it to bring it down to its purest form. All these processes are completed in-house by our knowledgeable and experienced staff, and our long list of purpose-built equipment.