W.I.L Demolition & Salvage
Whether you are selling us metals or buying new, it makes sense to do business with W.I.L Demolition & Salvage. We know how to treat our customers right and have them keep coming back.
Has trust ever been a concern with your current scrap metal service provider?
— Are you getting paid for every pound of material that you put in the bin?
— Keeps Delaying Payments?
If you have ever wondered about the answers to any of these questions, it may be time for a change. Our goal at W.I.L Demolition & Salvage is to ensure scrap metal quality for the mills and foundries that purchase our final product. Secondly, to treat our suppliers of scrap metal with the utmost integrity. We have fair prices and honest weights.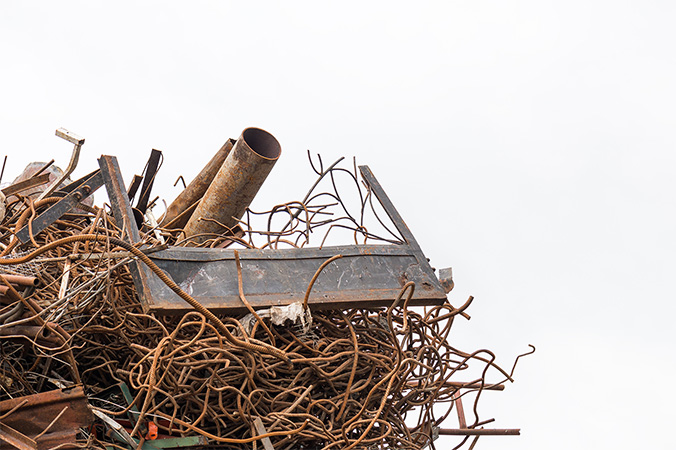 In addition to buying all types of scrap metal, we sell and stock a full line of new steel products, welding supplies, hardware, bearings, tools, hydraulic hoses, and much more. If you require metal materials of any type, stop at our location on York Rd W in Yorkton and a member of our sales staff will be sure to help you find exactly what you are looking for.
Come try us out for your next scrap metal purchase or sale. We guarantee you will become a customer for life!

The safety of our employees, customers, and suppliers is our foremost concern at W.I.L Demolition & Salvage. We train our employees to have a safe, secure industrial facility protected from accidental and/or occupational injury.

Environmentally Conscious
The industrial recycling we do is one of the most important ways to ensure that valuable non-renewable resources are given new life.
It's a key environmental responsibility which we take seriously.

Generous Rates and Great Customer Service
We are a family-owned business that has been in operation for four generations. We know the value of treating our customers right and being exact on our weighing to give you a fair price for your goods. Our staff's knowledge and experience gives us an edge over our competitors and helps us recycle your material efficiently, using the latest technology and high-end equipment. This translates into better rates for the customer.

Save money and Speed up Production Time
By introducing recycled metal into your production line, you can save thousands of dollars over time and production time.